Welcome to my Pitchwars wishlist and thanks for stopping by! I'm so happy you did. (Use this link to get back to the Pitchwars post.)
Qualifications:
First, the oh-so-astonishing and exciting bio: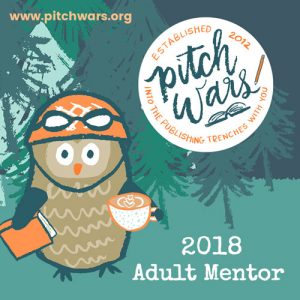 Michelle Hauck lives in the bustling metropolis of northern Indiana with her hubby and two college-going kids. Besides working with special needs children by day, she writes all sorts of fantasy, giving her imagination free range. She is a co-host of the yearly contests Query Kombat, Nightmare on Query Street, Picture Book Party, and Sun versus Snow. Her Birth of Saints trilogy, starting with Grudging, Faithful and ending with Steadfast,  is published by Harper Voyager. Another epic fantasy, Kindar's Cure, is published by Divertir Publishing.
Find me on twitter at @Michelle4Laughs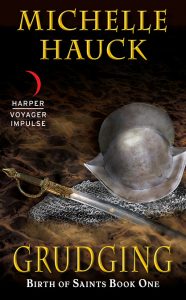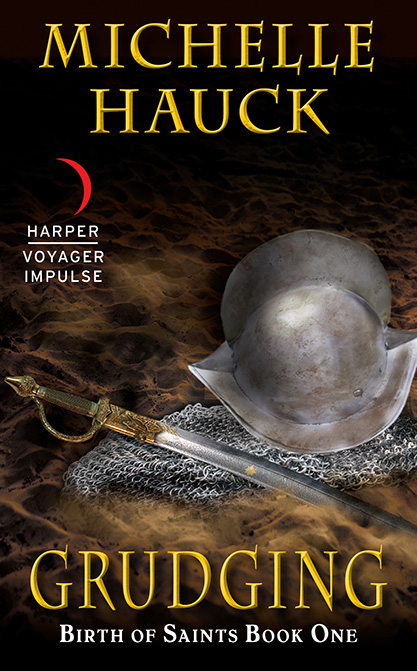 I'm a fan of all things SFF. I'm into Star Wars, Star Trek, Hunger Games, all the Marvel movies and some of the DC movies. I mourned when Agent Carter got cut and laughed my ass off at the first Sharknado. I'm your girl for a Terminator marathon or Firefly or Supernatural, also Gilmore Girls. I binged on the new Lost in Space and couldn't get enough of Stranger Things. I'm a die-hard Chicago Cubs fan and can't wait to go to the World Series (again). Former big football fan (I don't have time for most other sports than baseball these years.) I'm a bookworm and always have a book going.
As for music, I'm more on the classic rock or even current rock side rather than pop. I like Styx and Billy Squier, Robert Plant, Theory of a Deadman and yes, even Nickelback. Also Gavin Degraw, Maroon 5, Imagine Dragons. I often binge out on disco when I write. Just about everything but country–not that there's anything wrong with it.
I love to garden and walk my dogs. I can be totally random, and you can see from my twitter handle that I love to laugh.
Moving on.
I'm not going to fill this post with gifs. I'm not going to shout and boast. Simply put, I know contests. I know agents–lots of agents. I've hooked many writers up with their agents through contests–or helped them on their way so they could do it themselves.
Many of them are now PitchWars mentors. They are very talented writers, and I'm thankful to call them friends.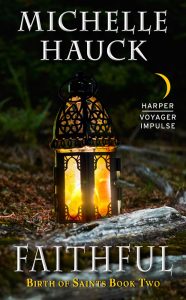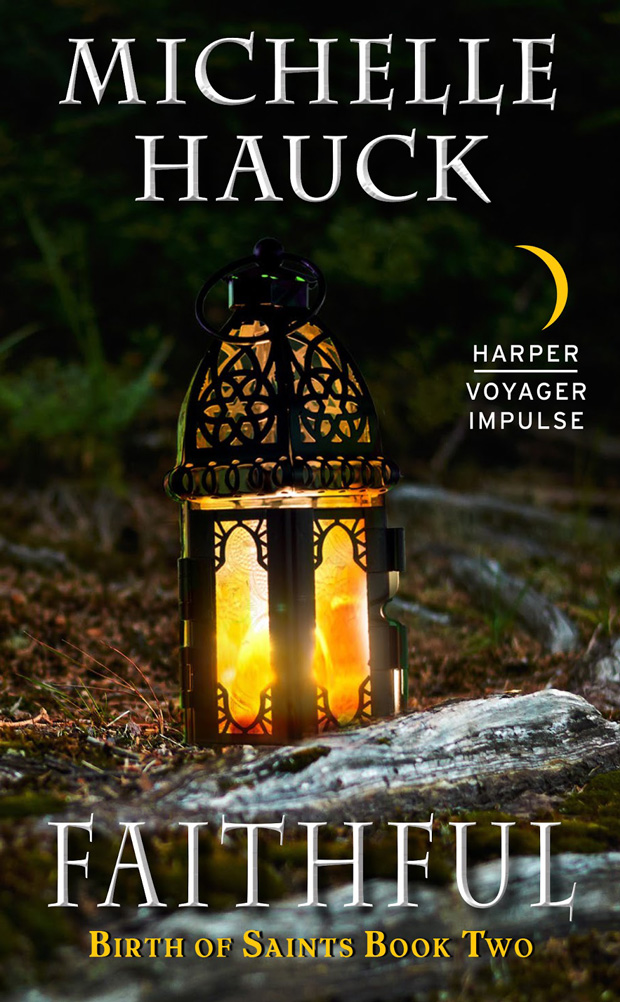 Like my bio says, I'm the host of Query Kombat, Nightmare on Query Street, New Agent and Sun versus Snow as well as Picture Book Party. I also post interviews with agents on my blog to help querying writers. I've been running contests for six years.
My contests have resulted in dozens of success stories and many books. Check out this Goodreads list of books that came out of my contests. I've read thousands of entries and know what works to catch an agent's eye in contests. I can spot unique.
All six of my adult mentees from three years of Pitchwars have signed with agents. All six. (Before that I mentored one year in MG.) I can't promise the same results this year, but I'll do my best.
I'm an expert with query letters. I can help you polish it and give it voice that will help you long after the contest is over. Let's face it, adult-age entries don't do so well in contests, but that's a different story when it comes to querying after a contest ends. Most of my mentees signed with agents after Pitchwars. I know what to do if you get an offer and I can help you while you're on submission.
I've been through the content and copy edit process three times with Big 5 professionals from HarperCollins.
You want the real-deal mentor, then you want me. (Sorry other mentors.)
I.
SPOT.
WINNERS.
Enough said. I humbly drop the mic and walk away.
My Editorial Style: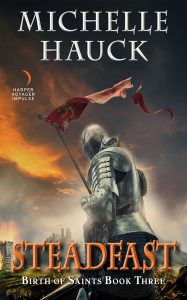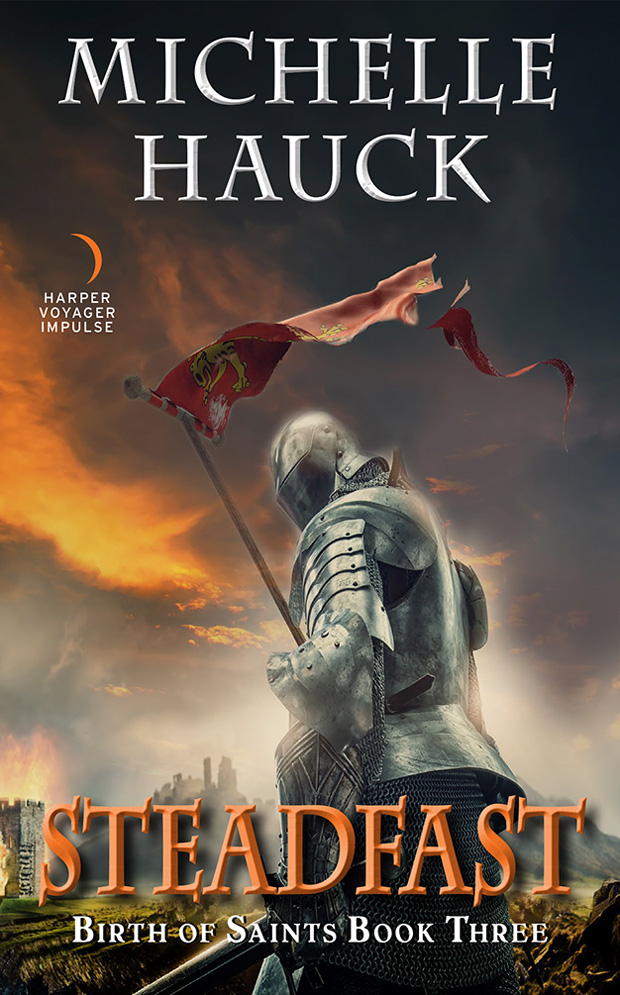 I prefer to work by email or chat. I'm not a fan of talking on the phone. I don't ask for a synopsis, but you will need one for the agents. (Though I guess this is a requirement now. Doubtful I'll read any.) I always remember that this is your baby and the ultimate decision on changes is yours.
I tend to ask for a full during submission.
You can probably tell from this post that I'm pretty straightforward. I'll come flat out and tell you what I think needs improvement.
I won't assign craft books for homework because I don't read them. I usually start my final mentees with line edits and big picture notes on the full manuscript as their first task, using track changes in Word. I try to explain my reason and teach as I go. We do as many rounds as necessary. Then we move on to working on query letters and pitches as those take less time. I encourage my mentees to get more opinions on their pitches and query letters–it takes a village. But I'll forcefully remind you when I feel we're ready to go and it's time to stop tweaking contest material.
I'll stick with you after the contest is over to get you signed with an agent. I can offer advice when you do get that Call. I'll be there while you go through submission. I'm also looking for mentees that become friends and help mentor my contests. My last two mentees are now my Pitchwars rivals and I couldn't be happier for them.
Feel free to talk to Ian Barnes or Jason Hine about my style as a mentor. And be sure to check out their wishlists and apply to them if they fit you. They'll be super mentors.
What am I looking for?



This year, like last, I am mentoring in the adult category. 
And I'm being very selective in what I'm looking for: fantasy and fantasy only. Sorry NO science fiction, dystopian, or horror this year. I had over 300 subs last year and I've had to narrow my list by cutting science fiction. Note this is a change from last year. I will NOT be considering science fiction entries. 
I want adult fantasy and especially adult epic fantasy, though I'll love all other kinds of fantasy. (And truthfully, only two of my picks over the years have been epic fantasy. I've picked two epic fantasy, one urban fantasy, one gaslamp (co-mentees) and one thriller with speculative fiction elements. And that's getting to be quite a list.) To recap, I want urban fantasy, contemporary fantasy, historical fantasy, magical realism, steampunk, gaslamp, dark fantasy, portal fantasy, low fantasy, high fantasy, each and every sub-genre of fantasy. If you have a thriller or mystery with strong speculative fiction elements, I could go for that (and have).
I usually work with third person but have lately written my first 1st person manuscript. I'm okay with either. I've also written multi-POV stories (five POV), dual POV stories, and single POV stories. Again I'm okay with any combination.  I prefer close POV but have read some omni (if that's still a thing). The best way to find out about my style and strengths is to check out my published books. In fact I highly recommend you check out as many mentor books as possible. 
Below is a more detailed sample of what I'm looking for. Just be aware that sometimes we don't know what we want until we see it. 
Grabby hands: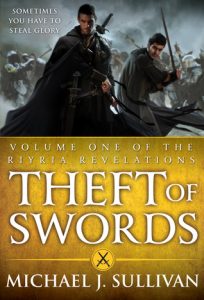 Humor will hook me every time. I love characters who joke during the bleak times. (And look, I finally put this first this year!) Both my 2017 mentees used humor to break the tension or to introduce their characters. Humor in the first chapter is a huge plus. Just keep in mind that humor is subjective.
I am open to New Adult, though that's a dying category and limited to romance. I will urge you to call it adult.
I do want unique concept and settings. Something that stands out of the crowd. That can mean diversity! (I hope!)
Some romance is great. As long as it isn't the MC's only focus. More on that below.
I keep a special eye out for diversity–any type of diversity and ownvoices. I will be tagging entries with diversity and passing any that aren't for me to other mentors, if this is allowed. I want worlds that include, or are entirely, POC and LGBT.
I want magic and big worlds. Though my own magic systems are usually subtle. Any type of magic is fine and I wouldn't discount stories without magic.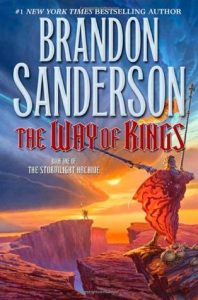 I want characters with secrets they're hiding and lots of backstory that comes out gradually, not in the first chapter. (Also really key for me.) Make me curious to find out more. Hints in the first chapter are good. Whole paragraphs lumped together or pages of backstory is bad in a first chapter.
I'm okay with prologues, though I'm realistic about the chances of keeping one. There will be a conversation. Agents don't like them and it could hurt your chances with them.
Some of my favorite authors include: Brandon Sanderson, Kate Elliott, Michael J. Sulllivan, Robert Jordan, Kristen Britain, Jim Butcher, Brent Weeks, early Terry Brooks, Rachel Aaron, Robin Hobbs, and more.
If you have something like the Green Rider series, I want to see it. If you are into WoT (if you know what this means, you're my kind of writer) and The Dresden Series, I want to see it. I recently really loved The City of Brass. I'm also a big fan of Jane Austen, The Three Musketeers and other classics. If you have a new take on an old classic that would be great!
I like my villains with shades of gray. Their justifications for their actions should be believable. If your villains are evil for no reason we'll have to work on that.
Not for Me:
Read this one carefully: I'm not saying a complete no to romance. I do like romance as a side plot, (in fact I prefer there is some romance) but I'm not your person if your story focuses on romance. Also if the MC bats her eyes and moons over guys/girls a lot, it's not for me. I prefer romance not be the main plot in fantasy. I liked Uprooted, but I probably wouldn't mentor it.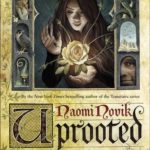 The romance I do like tends to be a will they/won't they attraction. Think Luke and Lorelei in the early seasons of Gilmore Girls.
I'm not your person if your word count is over 130,000 or under 70,000. Not that those stories can't be great. There's just not enough time for cutting or adding that much during a contest.
I'm probably not your person if you have vampires or werewolves, mermaids, or Fae as the main plot or as main characters, or ghosts, but you never know. I picked a book about Fae that I loved for a contest and it sold in a Big 5 deal! (Yep shamelessly namedropping.) Just be aware I'm not a huge fan of paranormal.
I'm on the fence about dragons as the main plot. It would have to be really great characters.
I prefer no love triangles unless they are done very well, low-key, or have a unique take. I like romance stories but I don't mentor them.
I'm not a big fan of assassins as the main character, but a small amount of them in a plot can be fun.
I'm fond of anti-heros and rascal (especially male) characters, but I'm not your person for whiny/bitchy or complaining main characters that might fit better in YA.
I'm not your person if you believe your manuscript is practically perfect as is. You have to be willing to revise–not huge, rewrite-the-whole-thing revisions, but some. That could mean cutting chapters or whole sections.
If you have graphic sex scenes or assualt and aren't willing to tone them down, please try someone else. If your story features sex slaves it's not for me either.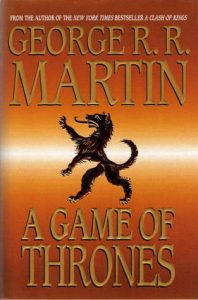 Another one to read carefully: I'm okay with killing off characters. I do that, too. I'm not okay if they are your main (POV) characters and it's not the end of the book.  I quit GOT in the second book, never recovered from them killing Ned Stark. It is about the characters for me, not the country.
Extremely dark fantasy themes are probably not for me. Things like graphic torture or cynical, evil main characters. Incest or drug addiction. Plot you might see in a contemporary story.
Nor is a close focus on a modern-type military for me. I prefer my military of the more historical type.
I'm probably not going to spend time checking out a mentee bio. I just get too busy for that unless I request a full.
As I was overwhelmed with entries last year, I've decided to take out science fiction from my want list. I just don't read enough science fiction to be a successful mentor. Sorry. It's highly unlikely I would pick one and unfair on you to waste a mentor spot sending to me. There are other mentors who can do a better job for science fiction.
Please make sure you are sending adult fantasy my way. Don't waste a mentor slot sending YA or MG fantasy. Due to the contest structure, I'm restricted to the adult category. I'll just delete any YA or MG. The same for anything that is not fantasy.  And please don't change your manuscript from YA to adult just to sub to me. I suspect this has happened. They are usually easy to spot and not a good fit for me.
This list is a suggestion of what I might like. Like I said above, I just don't know until I see the manuscript what will float my boat.
Closing:
On a side note, I know it's hard to pick a mentor when you only get to send four subs. It will be difficult to pick just one mentee. I'm looking for something I really love as I MUST stick to one mentee this year. (Someone stop me if I try and go for two. Yet this never seems to help as I took two last year anyway with the lovely Carrie Callaghan.) I hope you'll choose me to help you.
If in doubt or you want to know more about my editorial style, ask me on twitter (@Michelle4Laughs) or in the comments here or use my contact page. NOTE: I WILL NOT answer any DMs or other personal messages on social media. I just don't like questions there unless you ask me for permission first. I also have an AMA on the Pitchwars forum here.
Here's a list of all my editing posts, including some useful stuff about query writing, filtering, and punctuating tabs and beats. You might want to check a few over as you get ready to submit to Pitchwars.
Good luck! And back to the other mentors:
1.

2.

3.

4.

5.

6.

7.

8.

9.

10.

11.

12.

13.

14.

15.

16.

17.

18.

19.

20.

21.

22.

23.

24.

25.

26.

27.

28.

29.

30.

31.

32.

33.

34.

35.

36.

37.
Powered by… Mister Linky's Magical Widgets.