Hi, and welcome to Carrie Callaghan & Michelle Hauck's Pitch Wars Wishlist! Pitch Wars is a volunteer-run mentoring program where published/agented authors, editors, or industry interns each choose one writer to spend three months revising their manuscript. The hard work ends in February with an Agent Showcase, where agents can read a pitch/first page and can request to read more. Learn more at pitchwars.org.
This year we are teaming up to bring you Team Longbow!!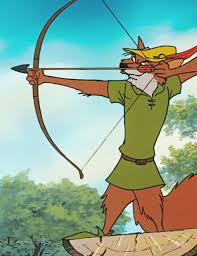 If you are having trouble reading this post, there is a black on white plain version on Carrie's blog.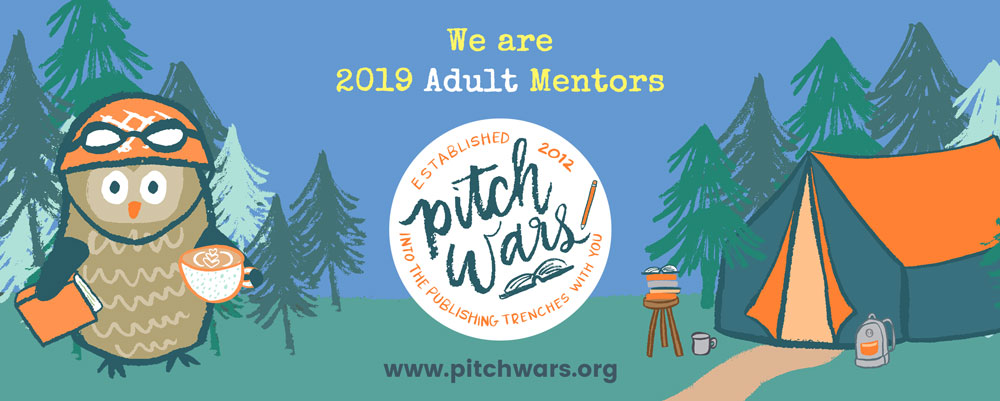 The short version of what we're looking for:
Adult historical fiction, historical fantasy, epic fantasy, and related genres (see below).
We're willing to work with a New Adult manuscript if it leans more toward adult than YA.
Who we are: You can learn more about Michelle and Carrie and our published books at our Pitch Wars profiles. Between us we've mentored for eight years, and we're both extremely dedicated to working closely with our mentees to make them stronger, more confident writers ready to take on the world. Carrie's priority is to help her mentee grow as a writer, and Michelle loves picking awesome stories that go on to attract wide agent and publishing attention. We're a great combination of craft emphasis and publishing industry knowledge.
To get more of a flavor for us: here's a Goodreads list of the books that have come out of Michelle's seven years of hosting writing contests, and here's a blog post Carrie wrote about mental health for ambitious writers. You can also check out our web pages to learn more about our writing and writing styles. (Michelle, Carrie.)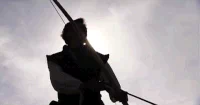 How we work: Our chosen mentee will get a fulsome (but not overwhelming) edit letter and a very marked-up manuscript. Then we'll have a phone call to get to know one another and ask questions. Carrie is happy to do regular phone calls, and we're both available via text and DMs for questions. We do expect our mentee to be able to dive right in, but we're here for questions. Carrie is known for assigning craft books to read, and we both like homework assignments when appropriate. We both strongly respect writers' ownership of their work, and we'll never force anyone to make any changes. But we do hope you're here to learn.
What we want: To be swept away. Send us your historicals, your epics, your other-worldly stories of heartbreak or war or magic!
More helpfully, these are the genres we're interested in:
Historical fiction. We are most interested in 19th century and older, though Carrie has a soft spot for the 1930s (and her next book takes place in the thirties!). We are definitely not interested in World War II or more contemporary, nor are we interested in biblical stories.
Historical fantasy. Stories with magic where you had to do some research about the historical time. This can be in our world or a similar secondary world. We'll also take magical realism in a historical setting – so light on the magic, heavy on the history.
Epic fantasy. Magic, big stakes, moving characters. Low fantasy or high fantasy are both great.
Our mentoring friendship got off to a rocky start when we were both fighting to mentor this beautiful book a few years ago. (Don't worry, we recovered instantly.) It's a gas lamp fantasy.
So technically steampunk is scifi, but if there's enough historical flavor, we'll love it – like The Watchmaker of Filigree Street.
Historical mystery. The best mystery fit for us will be closer to historical or literary fiction than to straight-up murder mystery. Think cozy mystery with amateur sleuth like Miss Fisher Mysteries.
What else we want:
Thoughtful themes. You're writing for adults, and we'd like to see the novel dive into interesting themes. (For example: how to balance friendship and ambition, how to gain power in a small town, how to allocate scarce resources during a time of hardship, etc. In other words, decisions that affect more than just oneself. Though we will also be looking for a character arc.)
Maybe this is by way of a sprinkling of romance (more than a sprinkling and it's probably not for us), maybe it's just because you've plucked our heart strings.
Humor. We love characters who have the strength to joke during bleak times.
Unique concept and settings. We would particularly love to see stories not set in the United States or England, though a unique take on those places would be appealing too. We also love Russia (Carrie's forthcoming novel is set there), Spain (Michelle's Birth of Saints trilogy has a marked Spanish flavor), China, Japan, Colombia, Ecuador, Peru …. Really, we're curious and enthusiastic about so many places.
Big worlds and (when applicable) cool magic. Subtle magic systems are fine, but we do love to be blown away by a thoughtful, creative take on magic.
Diversity and fresh perspectives. Bring us the stories that haven't been told, particularly if you're a writer from a marginalized background. We want to be surprised and delighted by what we read. We're very open to any LGBTQ+ stories. If you're writing about a background that's not your own, we'd like to read in your query about your research and relevant sensitivity readers.
Secrets, art, war, politics … Any of those plot elements are delicious! And backstory! Characters with deep backstory that is revealed slowly are great!
Complicated antagonists. We like our villains with shades of grey. Their justifications for their actions should be believable. If your villains are evil for no reason we'll have to work on that.
What we DON'T want:
Pure romance. We're not the ones to mentor your romance novel – there are much better mentors in this contest than us! If the primary plot line is love interest, it's not for us.
Too many words. We can't work with a book over 130,000 given the time limits.
Too few words. If the novel is less than 65,000, it's probably not fleshed out enough for us. We want rich, complicated worlds.
Main characters who are overwhelmingly angry or unhappy. We like complicated protagonists, but too much whining or vengeful anger on the page will be a turn-off. If they're very angry, they should have some obvious soft spots (like in Trail of Lightning).
Graphic sex scenes and assault. We can handle sensitive depictions of violence (including sexual violence), but we don't want it to be overwhelming or used just to be titillating.
Killing off your main character. Michelle's a softy. Don't break her heart please (looking at you, GRRM!). Michelle says if you kill them at the end, that's probably okay—just not in the opening or middle.
Modern guns. We prefer our weapons to be pre-21st century. Antique weapons like flintlock or muskets are okay. So are clockwork weapons.
Retellings. We want to be surprised, so derivative retellings are not for us. THAT SAID! If your retelling is extra-twisty or otherwise very different from the source material (like Mr Iyer Goes to War), we'll be interested.
Paranormal folk and critters. We're not so keen on vampires, werewolves, ghosts, or mermaids. Not as main characters or plot points but minor appearances are fine.
Submissions we've received before. If you have subbed either one of us in the past, please do not submit to us again. We're glad you're still revising and editing! But we're looking forward to falling in love with something new this year.
How to ask us more questions: We are both accessible on Twitter (though no pitching us via DM please). We're both passionate about helping writers, so here is a list of Michelle's editing posts, including some useful stuff about query writing, filtering, and punctuating tabs and beats. You might want to check a few over as you get ready to submit to Pitch Wars. Michelle will probably do an Ask Me Anything (AMA) on the Pitch Wars forum.
We will both be at the Pitchwars general genres twitter chat on September 24th and Michelle will be at the Pitchwars SFF chat on September 19th.
Some books we've loved:
A Well-Behaved Woman by Therese Anne Fowler
Theft of Swords by Michael J. Sullivan
The Sea Queen by Linnea Hartsuyker
The Way of Kings by Brandon Sanderson
K. Jemison's Broken Earth trilogy
E. Schwab's Shades of Magic trilogy
Pachinko by Min Jin Lee
A Lady's Guide to Etiquette and Murder by Dianne Freeman
Wheel of Time by Robert Jordan
The Priory of the Orange Tree by Samantha Shannon
Thanks for stopping by, and good luck to you!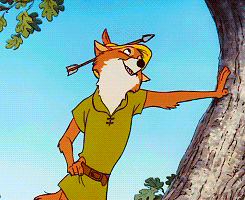 Use this link to get back to the Pitchwars site or here's your magic map to the rest of the blog hop:
Pitch Wars 2019 Adult Mentors' Wish Lists