Crystal J. Bell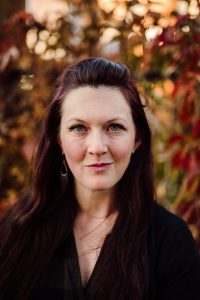 Crystal has been telling stories in one way or another since she was a little girl. Be it to anyone who would listen as an unintelligible three-year-old, poetry in middle school, fan fiction, short stories, a (terrible) romance book in high school, or videos in college, she's always wanted to connect to others through storytelling. After graduating from CSU with a Bachelor of Arts, she dedicated herself to writing fantasy and horror books, her true passion of becoming a published author the compass she followed. She hasn't looked back since.
She loves all things poignant and beautiful and has a special place in her heart for the eerie and frightening. Each October she applies special effects makeup to make things a little more interesting (or bloody) and creates eerie photoshoots/videos with friends and family. When she's not writing, plotting out and designing monsters, reading, or celebrating the best month of the year, she's at the reservoirs on her stand-up paddleboard, filming weddings, drinking all the lattes, gardening, or in the kitchen cooking with her husband.
A Colorado native, she lives in the foothills of the Rocky Mountains with her husband, fur babies, and gill babies. Her debut young adult novel, The Lamplighter, is being released spring 2024 by Flux Books.
Twitter: CJBell_Writes
Website: www.crystaljbell.com
Instagram: crystaljbell
TikTok: https://www.tiktok.com/@cjbell_books
Paige Ewing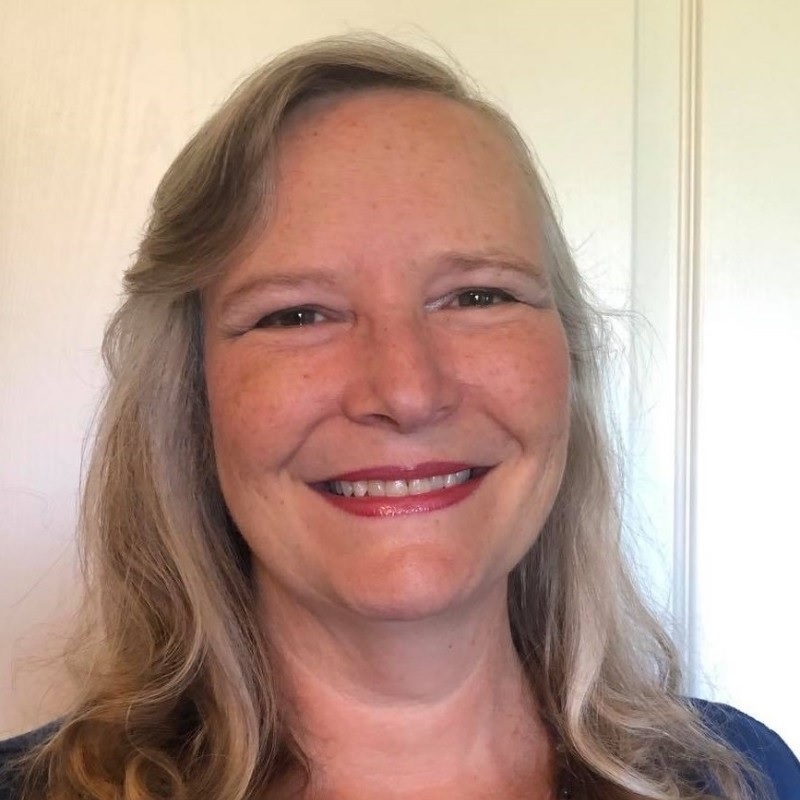 Paige writes about superheroes and sentient cities, were-spiders and gun-loving fairies, novice wizards and fire-breathing Pomeranians. She's got an awesome new book, Precise Oaths, first in the Spider Seer series, coming out in June, 2023 from City Owl Press. She has a paranormal romantic suspense book, Wolf Too Human, first book in the Aurora Pack series, out on sub now. For a living, she gives speeches and writes about big data analysis and data engineering architectures, a subject which also doubles as a sleep aid for many. For fun, she shoots arrows, and throws axes at people and things. She lives in the middle of nowhere, Texas, and will show you far too many pictures of her garden if you let her. She is busily inventing new ways to grow food in space. She once invented a way to grow food on Mars that NASA liked, and has a cute trophy to show for it. Her dogs and horses are unimpressed.
Twitter: @PaigeEwing
Instagram: https://www.instagram.com/paigeewing_author/
Sabrina Fedel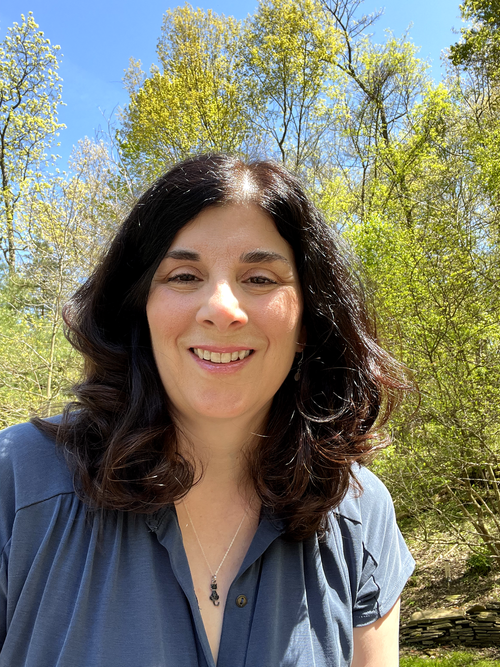 Sabrina Fedel grew up daydreaming in a house with books in every room. The granddaughter of immigrants, her father was the first in her family to go to college. Sabrina's parents instilled in her that learning was the best gift they could give her, and she's never stopped learning or daydreaming.
Sabrina has a JD from the University of Pittsburgh School of Law and holds her MFA in creative writing, with a concentration in Writing for Young People, from Lesley University. Currently, she is working towards her LLM at the University of Edinburgh School of Law in Information Technology. Her debut young adult novel, Leaving Kent State (Harvard Square Editions),garnered critical acclaim and multiple awards, and her fiction and poetry have appeared in various journals, including Pedestal and Lunch Ticket.
Sabrina's next novel, All Roads Lead to Rome, is forthcoming from Delacorte Press, summer 2024. It's a young adult rom-com in which seventeen-year-old Story Herriot gets more than she bargains for when she agrees to fake date a Scottish celebrity in exchange for a charitable contribution to honor her dad's memory, and, she hopes, to redeem him.
Sabrina is an active member of the Western Pennsylvania SCBWI and prefers spending time in her stories to the real world.
Sabrina and her family (including the dog) are auxiliary members of a pride of four cats, and everyone fears the tortie. Sabrina loves Italy and the Cape Hatteras National Seashore, animals, chocolate in any form, Oxford commas, and, most of all, her kids.
You can learn more about Sabrina on her website and social media.
Instagram.com/sabrinafedel
Twitter.com/writeawhile
Facebook.com/sabrinaccfedel
https://www.linkedin.com/in/sabrina-fedel-7a82b012
Nicholas George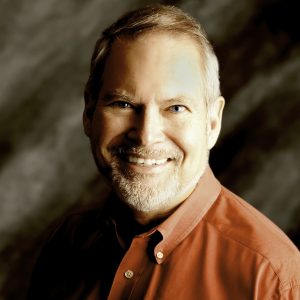 Nicholas George is a Southern California native whose love of words and writing seized him at a young age and never let go. After majoring in journalism at California State University at Fullerton, Nick worked as a newspaper reporter before embarking on an extensive career in public relations and communication management. His work involved managing communications for a number of Fortune 500 companies.
Nick's love of long-distance walking (he has walked trails in all 50 U.S. states) and England (he's now tackling all counties in England) inspired his Rick Chasen series of mystery novels, all set on group walks in the English countryside. The first book in the series, "A Deadly Walk in Devon," is slated to be published in 2024 by Kensington.
Nick lives in Pasadena, California, with his husband Bert.
Twitter: @nikatnyte
Website: https://www.nicholasgeorgeauthor.com
Betty Hawk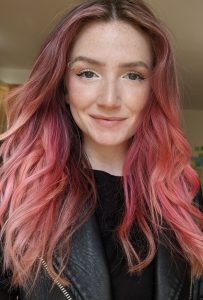 Betty Hawk's love of storytelling developed at an early age, when she discovered it was the cure to her small-town boredom. For a long time, she kept her stories to herself, but it was during her time studying Apparel Design & Technology at Purdue University that she began to take herself seriously as a writer. Most nights, when she should have been in the sewing lab working on deadlines for the annual fashion show, Betty was holed up in her tiny dorm room, typing away about fashionistas, monsters, and magic.
Once she graduated, Betty moved to New York City, where she's been able to balance her passion for writing with her career in fashion. When she's not designing childrenswear or writing books, Betty may venture out for a good cup of coffee or a kitschy dive bar experience, but she's most likely at home, curled up on the couch with her husband and their rescue bull terrier.
Twitter: https://twitter.com/bettyhawkwrites
Instagram: https://www.instagram.com/bettyhawkwrites/
Website: https://www.bettyhawkwrites.com/
Ry Herman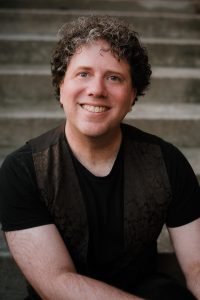 Ry Herman has worked a variety of jobs, including submissions editor, theatrical technician, and one position which could best be described as typing the number 5 all day long. They are bisexual and genderqueer, and their hobbies include baking bread, playing tabletop roleplaying games, and reading as many books as humanly possible. Although born in the US, Ry is now a permanent resident of Scotland.
Ry's queer vampire romance duology, Love Bites and Bleeding Hearts, is published by the Jo Fletcher Books imprint of Quercus, and Love Bites has been translated into German and published by Heyne under the title Die Unmöglichkeit bei Tag die Liebe zu Finden ("The Impossibility of Finding Love During the Daytime"). SFX calls them "the sweet, emotionally literate, non-sparkly love story you've been looking for" and the Horror Writers' Association says they are "fun, well-written, queer romantic comedy… brimming with literary and writerly jokes amidst the deeper issues". Ry is also the author of many stage plays and musicals, which include The Monster and Voices in My Head, both published by Samuel French, and Man On Dog, published by United Stages.
Facebook: https://www.facebook.com/ry.herman.5
Twitter: @ry_herman
Website: https://ryhermanwrites.wordpress.com/
M.K. Hutchins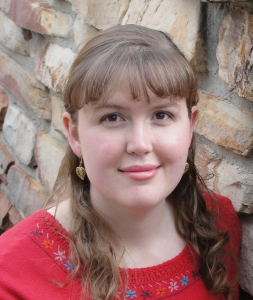 M.K. Hutchins often draws on her background in archaeology when writing fantasy and science fiction. She's the author of several novels, including Drift and The Redwood Palace, along with over thirty short stories appearing in Podcastle, Analog, Strange Horizons, and elsewhere. When not writing, she's usually with her children as they grow veggies, bake, and play games together, though not usually all at the same time. Find her at https://linktr.ee/mkhutchins.
Twitter: @mkhutchins
Website: www.mkhutchins.com
Blog: www.mkhutchins.com
Instagram: https://www.instagram.com/mkhutchinsauthor/
Holly Jennings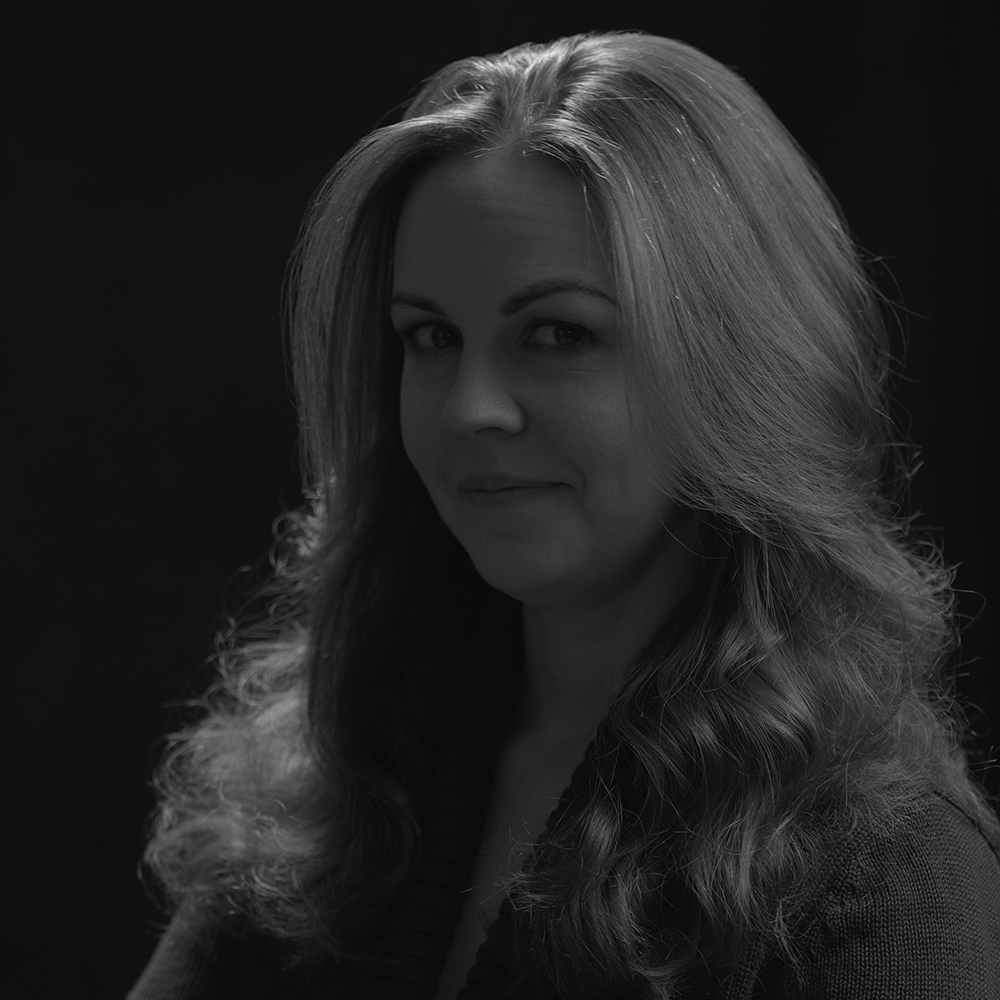 Holly Jennings grew up in small-town Ontario with a teacher mom who showed her one of the most important places in the world: the local library. But her father wasn't without his influence too, introducing her to Star Wars, Star Trek, and many other wonderfully geeky fandoms. Through them both, she became a lover of sci-fi novels.
After obtaining her degree in psychology from the University of Ottawa, she worked for several years in administration and business before making the jump to her first real love: storytelling. Through kind and constructive critiques of her stories, she learned she has a special knack for writing "sci-fi action movies in book form." More often than not, she puts her characters' martial arts skills or combat training to the test through battles with robots, VR and more.
Her debut novel ARENA released from Ace Books in 2016 and won the American Library Association's Alex Award. By day, she's an editor for a financial comparison website. In her spare time, she enjoys playing video games and studying writer's craft.
Originally from Canada, she lives in Michigan with her husband.
Twitter: @HollyN_Jennings
Website: www.authorhollyjennings.com
Julie Shattuck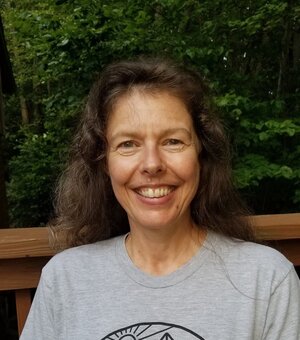 As a child growing up in Britain, Julie dreamt of writing stories and travelling the world. She wrote her first book in third grade during her brilliant teacher's Wednesday afternoon "Free Writing" hours. This teacher also kick-started her love of words when he put "antidisestablishmentarianism" on his first spelling test.
After finishing university, Julie set off on her travels and taught English in Spain and South Korea, where she met her husband. As he is American, she decided it was a good idea for them to live in the same country, so she made the U.S. her home.
Currently, Julie resides in Maryland with her husband, their two daughters, and two rescue dogs.
Julie is a community college English professor with a passion for lifelong learning. She earned a Bachelor of Arts in English Language and Literature, a Master of Arts in Linguistics for English Language Teaching, and a Doctorate in Distance Education.
When she is not writing middle grade books, Julie enjoys being on the water in a boat, canoe, or kayak. She is a member of the Society of Children's Book Writers and Illustrators and interacts with many wonderful writers in online critique groups.
Twitter: @JulieWritesMG
Michael Simon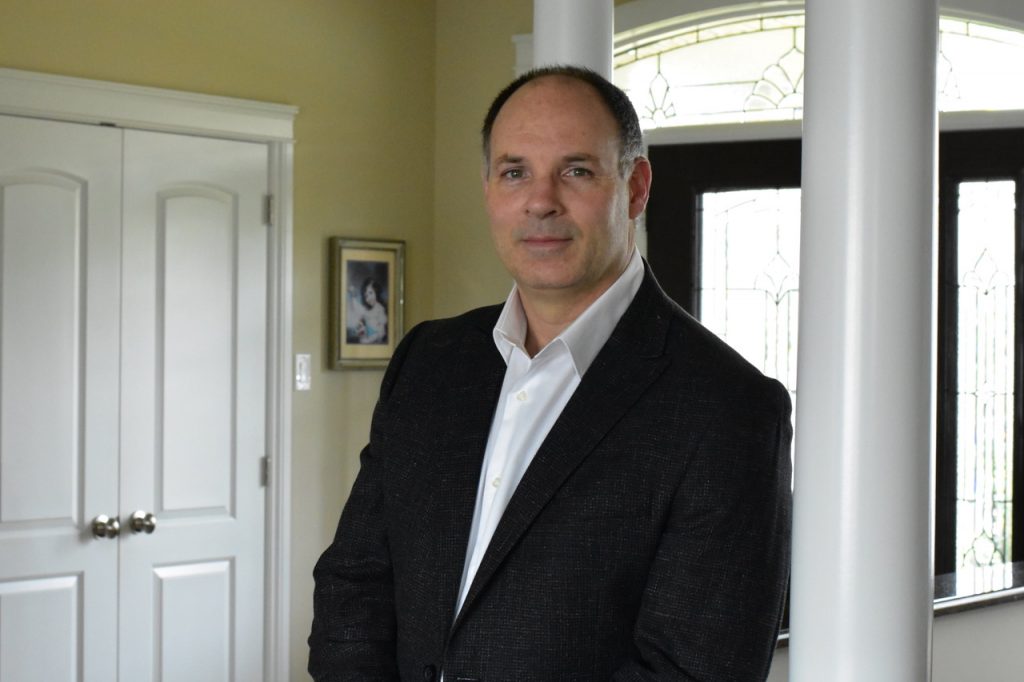 Michael Simon lives on the Canadian Atlantic Coast with his wife, Anne, and three children. To sustain a lifelong writing addiction, he works as a Family Physician, where every day brings its own stories: he's delivered babies, worked 48-hour ER shifts, stitched-up NHL professional hockey players, and even treated touring rock bands like Motley Crew and Simple Plan.
Michael is excited to announce that his Science Fiction Trilogy, 'The First Command Series', will be published by Aethon in 2024.
A lifelong reader of sci-fi and fantasy, Michael has published science fiction stories in a number of magazines including Apex: Science Fiction and Horror, Unfit, and Andromeda Spaceways Inflight Magazine. Nonfiction articles have appeared in healthcare, sports and travel magazines. He has found success in several contests including the "SLF Older Writers Grant' and 'Writers of the Future'. He is a contributor to the Mythaxis Review and to The Medical Post, where he is a member of the national magazine's editorial board. Michael is also a seasoned radio columnist, with a successful Canadian Broadcasting Corporation (CBC) morning radio show airing on Canada's East Coast.
When not writing or practicing medicine, Michael can be found watching the latest Montreal Canadians game or streaming his favorite rugby team, the New Zealand All Blacks. If you want to connect with Michael, you can find him on Twitter or visit his website.
Twitter: @msimon_simon
LinkedIn: www.linkedin.com/in/michaelsimon15
Facebook: https://www.facebook.com/mike.simon.5245/
Website: https://www.michaelsimon.live/
Emily Soderberg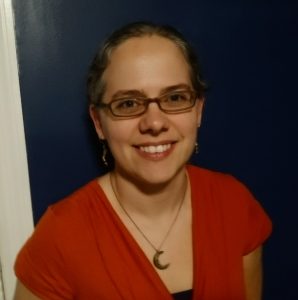 Emily Soderberg has always loved reading and writing mysteries. Her first attempt was in second grade, when she filled a spiral notebook with a pretty blatant "Boxcar Children" rip-off. The project stalled, however, because poor seven-year-old Emily couldn't figure out which of her dastardly suspects was guilty.
She was born and raised in Little Rock, Arkansas, and has spent her adult life in St. Louis. In college, she studied Religious Studies and German, which has come in handy exactly twice in her professional career. Once she was asked to write ad copy for a Bavarian prince's winery, and once when trying to troubleshoot a giant machine. The parts diagram for the giant machine was inexplicably in German.
These days, she spends her free time up in the air, as a trapeze and aerial hoop coach. She might be tempted to run off and join the circus, but her cats prefer a more settled lifestyle. Emily used to be able to say that her cats were named after Power Rangers, but a recent addition has messed up the pattern. So now she can just say that her cats were named, which isn't really worth saying.
Twitter: @EmilyRSoderberg
Instagram: soderbergemily
Website: Emilysoderberg-books.com
Francisca Staines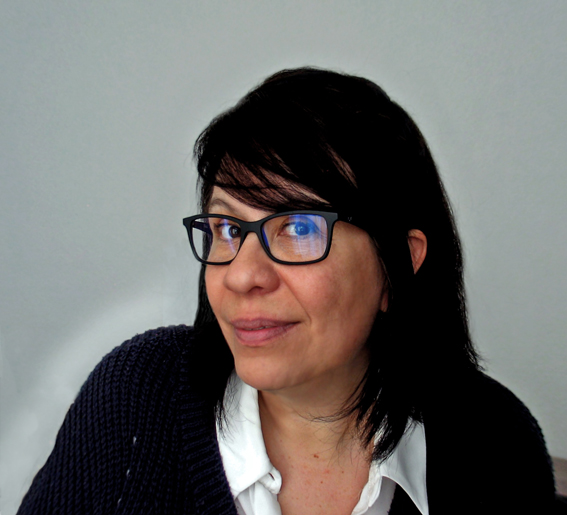 Francisca was born and grew up in Mexico City but spent her summers in Chihuahua (northern Mexico) alongside her grandmother, who instilled in her a deep love for arid lands, storytelling and science. Loves that followed her to college. She became an oceanographer and worked for many years in Baja California, researching biodiversity. The people she met and the places she discovered in this fantastic peninsula inspired many a short story and still populate the books she writes today.
Later on, she attended graduate school in Los Angeles, California. After obtaining her doctorate, she became a modern-nomad, travelling the world, from Canada to France, from Denmark to Belgium, always searching for clues to reconstruct the history of the oceans.
Yet, her love for writing never dwindled and, by weaving memories and magic, she recreates reality in stories for children, eager to show them a side of her native country that rarely makes it into the news.
At present, she lives in a small town south of Brussels, sharing her days with her lovely husband and two hyperactive dogs.
Twitter: @stabofr
TikTok: https://www.tiktok.com/@franciscawrites
Mindy Wendell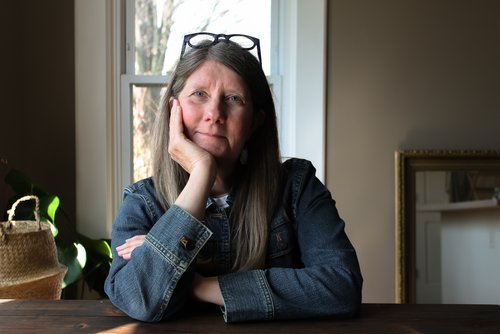 Mindy Nichols Wendell comes from a long line of teachers and storytellers. She learned to read at an early age and has never stopped. Beginning in fourth grade, Mindy failed every eye test she took. The ophthalmologist told her parents she should stop reading so much. Luckily, her parents disagreed and just kept buying her new glasses.
For more than thirty years, Mindy spent her days (and nights and weekends) teaching writing, reading student papers, and discussing novels, picture books, and poetry with thousands of students, many of whom now have classrooms of their own. Mindy is a strong advocate for children and believes everything teachers do in the classroom should help kids become joyful lifelong readers and writers. In 2019, Mindy received the State University of New York Chancellor's Award for Excellence in Teaching.
Recently retired, Mindy is now a full-time writer and grandmother. She lives in western New York with her husband, Steve, a retired elementary school teacher. She has six grown kids and kids-in-law, two adorable grandsons, and two more grandbabies on the way.
Mindy's debut novel, LIGHT AND AIR, will be published by Holiday House in the spring of 2024. LIGHT AND AIR is the story of ten-year-old Hallelujah Newton and her search for hope and healing in a tuberculosis sanatorium in 1935.
Twitter: @MNWendell
Website: https://mindynicholswendell.com
Linda Zajac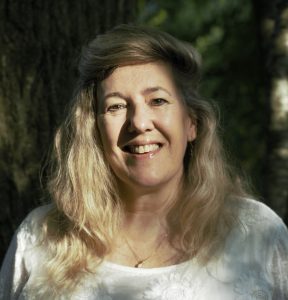 Linda Zajac is an award-winning science writer and the author of ROBO-MOTION: ROBOTS THAT MOVE LIKE ANIMALS (Millbrook, 2021). Additionally, she writes Minecraft books for kids. She's a former computer programmer, systems analyst, and consultant, who has always had an interest in technology. Linda is driven to stories about cutting-edge science, technology, and biotechnology and how they're used to save wildlife, advance medicine, and protect the environment. She's a Woods Hole Fellow, a Tassy Walden winner, and a recipient of the PEN New England Susan P. Bloom Children's Book Discovery Award.
Facebook: https://www.facebook.com/Linda-Zajac-Science-Writer-189550007735908/
Twitter: https://twitter.com/LindaZajac
Blog: http://lindazajac.blogspot.com/
Instagram: https://www.instagram.com/linda.zajac/